We believe your mouth is the centre of your universe - and that's why we do things a little differently.
You're likely to see less of us than other dentists, because early intervention is our speciality.
Your dental plan is in your hands - meaning we will discuss with you what needs to be done, and create a plan that works for you.
Dr Larry Dougherty will sit down and talk to you about your options, and any concerns you have will be worked through.
Our family-like environment is central to our client-centred philosophy.
Continuity of care is a priority at Dougherty Dental, which means each time you visit us you feel comfortable in the hands of our professional, dedicated and friendly team.
This approach aims to give you the best possible outcome regardless of the situation, and confidence that the long-term health of not just your teeth, but your whole mouth, is our total focus.
We think you'll like our modern and spacious practice, although you might find it a little bit different from the look of a traditional dental surgery.
We welcome clients from all throughout Southland - including Invercargill, Te Anau, Gore, Balclutha, Winton and Otautau.
We're dedicated to using the most advanced technologies and methods to make your treatment a seamless and worry-free experience.
Our Mission
"To have a vibrant caring team which provides seamless clinical excellence focusing on your overall health. We achieve this through comprehensive dental care, education and an ethos of continual improvement for patients and staff."
Our Team
Dr Larry Dougherty
Hello, my name is Dr Dougherty but most people call me Larry.
My family and I moved to New Zealand in 2006. My wife Janine is from Invercargill, so it was a home coming for her, and we love being able to raise our two children in Southland.
Living in Southland allows me to get into the outdoors where I enjoy hunting, fishing and taking part in multi-sport events. I am also a keen cook and I love swimming, especially in Southland's brisk lakes.
I gained a Doctorate in Medical Dentistry in 1992 from Boston University.  A one year residency at Boston University School of Dentistry gained me a Diploma in Advanced Education in General Dentistry. I also have a Bachelors Degree in Biology.
I worked in a practice in Wildwood Crest, New Jersey from 1994 until we came home in 2006.
I love continuing education and strive to provide the best possible care for my patients with the most up to date information and technology. I am a Graduate of the world-renowned Seattle Centre for Clinical Excellence directed by Dr John Kois, one of only five dentists in New Zealand to have this training.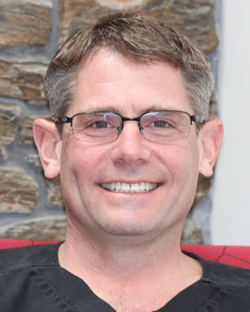 Daniel Sim - Dentist
Hello, my name is Daniel Sim.
My family and I moved to New Zealand from South Korea in 2005. Since then we have been thoroughly enjoying the New Zealand lifestyle.
I graduated Burnside High School in Christchurch before moving to Dunedin to study dentistry. I studied for 6 years at the University of Otago and graduated with First-class honours in Dental Surgery. In the following year, I worked for the faculty of Dentistry and Dunedin Public Hospital as a Dental House Surgeon as a part of the Oral & Maxillosurgery team providing care for people with extensive facial injuries and/or urgent dental needs. I am passionate about providing the best care for my patients and treating them like family. I strive to keep up with the rapidly evolving dental sciences so that I can treat people with the most up-to-date, scientifically proven materials and techniques.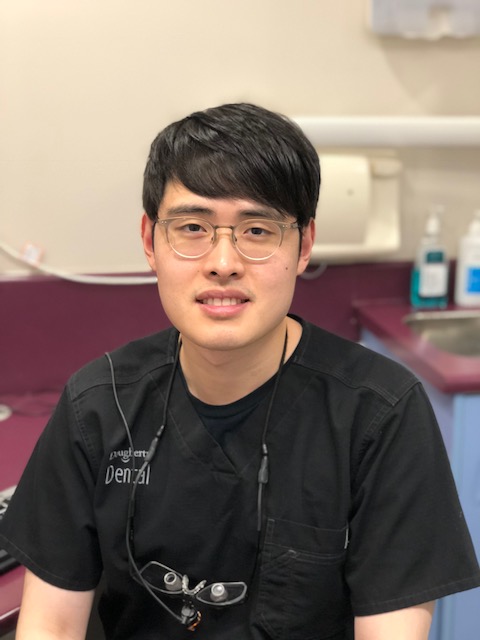 Brooke Couper - Dental Hygienist
Brooke comes to us from Australia after 7 years working in cosmetic and aesthetic focused practices.
She holds an advanced diploma of dental hygiene and a diploma of Dental therapy from Otago University. She has been treating both children and adults in Australia and is providing the same high level of treatment in Invercargill.
Rose Campbell - Oral Health Therapist
Rose graduated with a Bachelors in Oral Health in 2017. Rose has hit the ground running in our very busy practice and patient are loving her gentle nature.