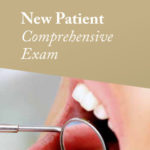 New Patient Comprehensive Exam
Click here to download a PDF with information included to assist you with your dental care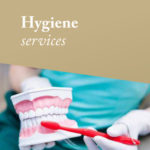 Hygiene Services
Click here to download a PDF with information included to assist you with your dental care
Dr Dougherty is a member of the American Academy of General Dentistry this is their website with great dental health information. 
http://www.knowyourteeth.com/

FAQS
What happens during my first visit?

We do things a little differently. Please click here to learn more about how we help new clients.
How do I pay?
Payment for all appointments/treatments is expected on the day of treatment unless prior arrangement has been made with us. We accept cash, cheque, internet banking, Visa and MasterCard.
We have a special arrangement with Finance Now, where our clients may be able to access loans for dental treatment. We are happy to provide you with further information and guide you through this process.
Does it hurt?
Our guiding principle is that people shouldn't feel any pain during treatment. Modern treatment techniques help us look after your teeth with minimal discomfort to you the client. You may feel some pain after certain treatments but again this can be well controlled.
What is a Root canal and why do I need one?
A Root canal or root filling is a procedure to remove the nerve tissue from the centre of the tooth when the nerve tissue has died or is infected. A well performed root filling will leave a patient free from pain and the tooth free from infection; this does not make a tooth immune from structural problems like decay or fracture. A root filled tooth will need a filling and may need an eventual crown. If the nerve of the tooth is dead, a root filling or extraction is preferable to ignoring the problems in order to avoid possible serious consequences such as acute infection.
Why do I need to see a hygienist?
Hygiene appointments are essential as cleaning and maintenance visits help prevent problems with teeth and gums. Our philosophy is to provide a preventative programme of tooth scaling and oral hygiene information to ensure your teeth and gums are at their healthiest. Periodic hygiene cleanings have been proven to decrease the incidence of periodontal disease such as gum and bone problems as well as helping avoid dental decay.
What is an Occlusal Evaluation?
An occlusal evaluation, essentially an evaluation of your bite, is performed at all New Patient Exams. It shows whether your tooth position or changes in how your teeth come together have led to destructive chewing patterns. This could explain teeth breaking frequently, or front teeth getting thin and chipped. Night-time grinding can also cause tooth damage.  We can find out if there is a problem and discuss solutions for you.
Why do I need a crown?
A crown or onlay is a lab processed sheath or sleeve which is designed to bind a tooth together in the case of a fractured tooth or to replace missing tooth structure. It is usually made of gold or porcelain or a combination of both. It is a more definitive, longer lasting restoration than a filling. The number one cause of eventual failure for crown and bridge work is decay or cavities. This is why subsequent cleanings and check-ups are so important.
What is an Implant?
An implant is a titanium bolt or screw placed in your jaw which serves as a platform to place a crown, or to support a bridge or dentures. The implant is often placed by an Oral Surgeon and the crown, bridge or denture is completed by your dentist. Please see this web site for more information: Nobel Biocare
What is Infection Control?
Your safety is really important to us, so we sterilise all our reusable instruments in an autoclave (high pressure steam cleaning sanitiser) and use disposable products as often as possible.  At the end of every patient treatment our surgery rooms are cleaned thoroughly. Each of our treatment rooms has a dedicated, sanitised water line that is designed to optimise water quality.
Everything we use for dental care is of the highest quality. We go beyond required standards as your care is as important as that of our own families. Our staff regularly attend continuing education courses to ensure that the latest standards are met or exceeded.